News, Special offers
---
Don't miss this exciting month !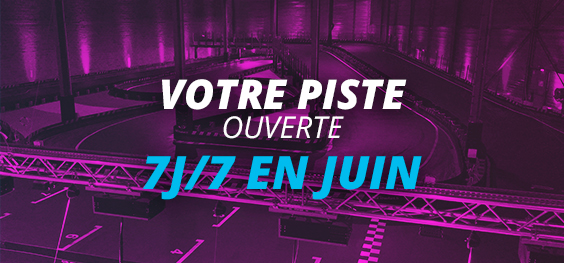 The month of June is full of surprises! In addition to opening 7 days a week, STRAS KART is preparing an exceptional event to celebrate its 1st birthday.
Open 7 days a week
Monday – Tuesday : 17:00 – 23:00
Wednesday : 14:00 – 23:00
Thursday-Friday : 17:00 – midnight
Saturday : 13:00 – midnight (opens 1 hour earlier)
Sunday : 14:00 – 20:00
And during bank holidays
Sunday 4 June : 14:00 – midnight
Monday 5 June : 14:00 – 20:00
STRAS KART turns 1 on 11 June!

Don't miss this exciting day full of surprises and exceptional deals. Keep reading for more information about the event, and don't forget to sign up through our Facebook page.
All sessions at 11€
Free member cards all day
STRAS KART prizes all afternoon, including free go-kart sessions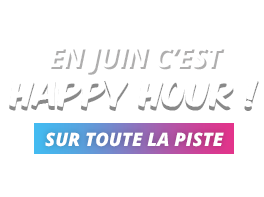 The return of Happy Hours on the track
Take advantage of more thrills for the same great price during the month of June.
1 session purchased = 1 session free, on Mondays, Tuesdays and Thursdays from 17:00 to 19:00, and on Wednesdays from 14:00 to closing.
Best driver for the month of May
Congratulations to SID who won a free go-kart session with a time of 31.930 sec.
In June, try and clock the best monthly race time to win your free go-kart session!
---
Newsletter
Sign up and receive our exclusive offers