A 400-meter indoor go-kart track
A high-end circuit with 2 levels
A 400m high-end go-kart track awaits you for an exhilarating driving experience!  This track was designed for extreme sensations, with 2 levels, a tunnel, and a 150-meter bridge.
Get ready for an adrenalin-filled experience with Chrono Apex Timing, the official timekeeper for the International Karting Commission. Several sections of our track are timed, ideal for spotting your results on every part of the circuit and improving your performance to win the race.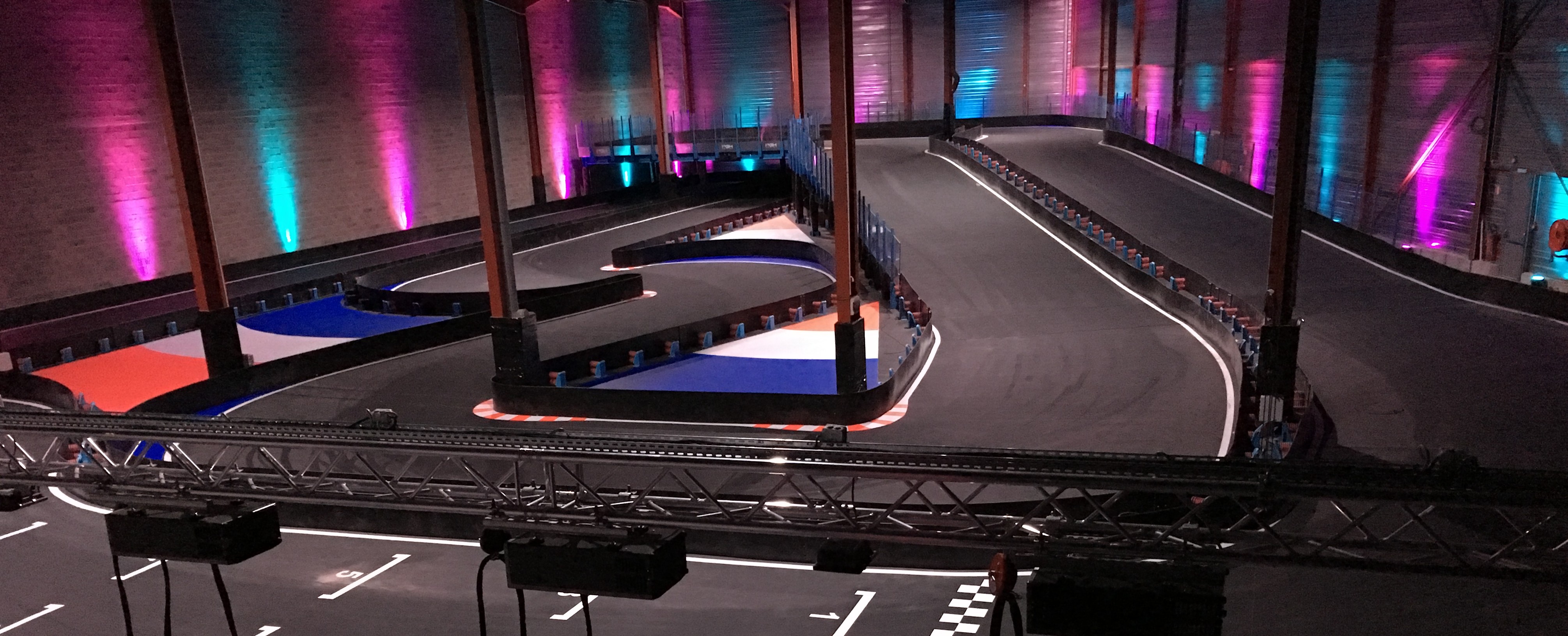 Full immersion before hitting the track
Even before reaching the go-karts and the track, you'll enter into a 180-degree immersion experience: never before seen in a go-karting complex ! Get the adrenaline flowing to give your best performance!
A high-tech track
Our go-kart track features high-tech equipment for an intense racing adventure. Thirty computer-controlled projectors enhance this unique experience with breath-taking effects and lighting throughout the complex.
A high-quality go-kart track!
Composed of a resin that allows for a tire-track grip similar to Formula 1 tracks, and an innovative and patented shock absorption system, the STRAS KART track was designed by automobile enthusiasts and professionals.
PGK Design, which offers world-renowned go-kart track design, is our partner for the development of the go-kart track.
Drive with confidence on our go-kart track
Our indoor kart circuit has been approved by the FFSA (French Federation of Automobile Sports) to provide the highest level of safety and quality.Personnel formé
Trained staff
Qualified staff
Certified staff

"A 400-meter go-kart track with an exhilarating terrain: a playground for all generations."
Newsletter
Sign up and receive our exclusive offers