News, Special offers
---
Our tracks are open during the summer holidays

This August we'd like to say THANK YOU. STRAS KART now has more than 7000 Facebook fans and 25 000 members. Our community is growing more than ever, and it wouldn't be possible without you!
To celebrate, we're planning a big surprise for you!
Special August Deals

Join us on the track on Tuesday to Thursday from 14:00 to 18:00 and take advantage of an exceptional session rate :
13€ per session, for kids and adults.
Stras Kart is open on 15 August
No rest for the best (drivers)! Our doors will remain open this summer, even on bank holidays. On 15 August, come take advantage of our August deals and battle it out on the track with friends and family.
All sessions at 13€
Open from 14:00 to 23:00
Important information
Even in sunny weather and hot temperatures, don't forget to bring your closed-toe shoes to drive our electric go-karts. Operating the go-karts in sandals or flip flops is prohibited and strictly enforced.
Our kid-sized go-karts are available for children ages 7 to 13 years old. Children 14 years old and up are allowed to drive adult go-karts at adult speeds. However, children ages 11 to 13 years old who are at least 1m40cm (4'7″) tall can drive in adult go-karts if at least one parent is also driving in the same session.
Best Driver for the month of July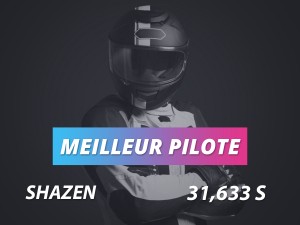 Shazen broke the all-time record with a time of 31.633 seconds in July.
Attention to all thrill enthusiasts: be the fastest driver in August and win a free go-kart session!
---
Newsletter
Sign up and receive our exclusive offers